My goal is to ignite, inspire, and empower others to dream big, take action and reach their full potential through my training company, academy, books, blogs, podcasts, and YouTube Channel.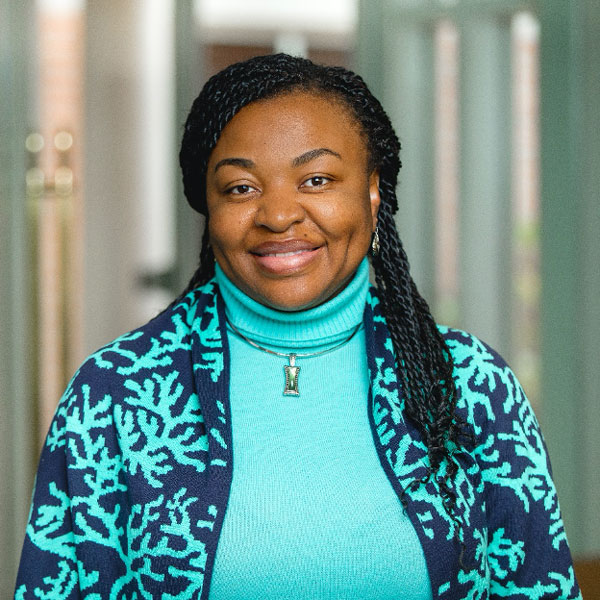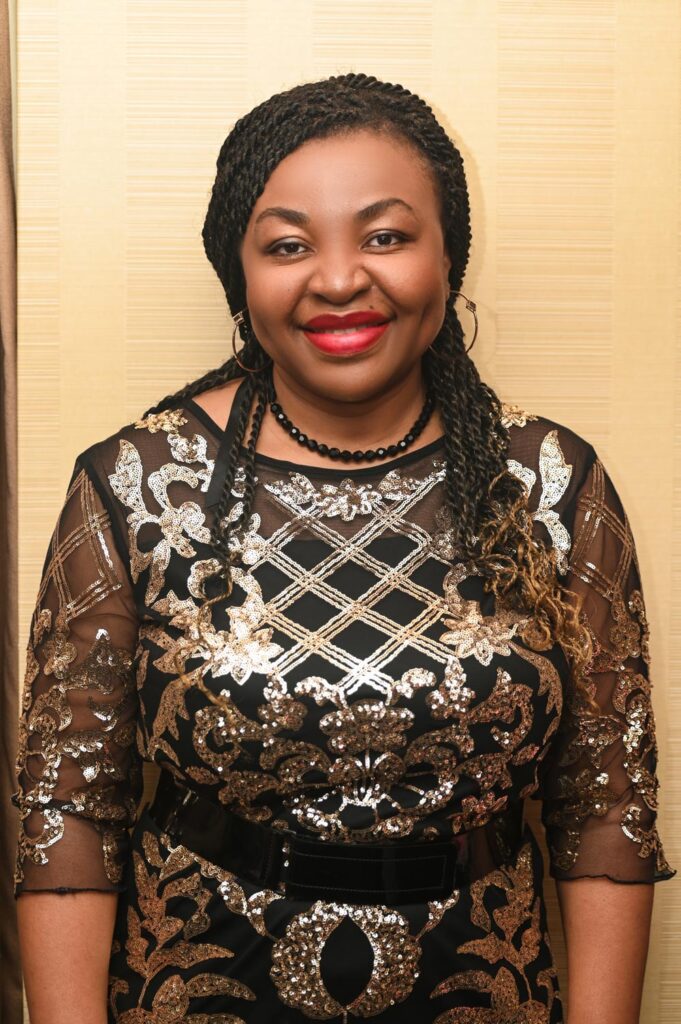 Maurine is the CEO and Founder of EMK Learning Solutions LLC, a consulting firm that provides instructional design, coaching, DISC consulting, leadership, professional development and facilitation services to individuals, organizations, and government agencies. As an entrepreneur, Maurine has worked with many clients in various sectors including higher education, non-profit organizations, corporations, and state and government agencies. Before becoming an entrepreneur, she has over 20 years of work experience working in various sectors including state and government, non-profit and corporate organizations in the areas of learning and development eLearning development, instructional design, strategic planning, Training and Development, performance improvement, coaching, leadership development, facilitation, organizational development, scrum and agile project management.
Maurine holds a Ph.D. in Learning Technologies Design Research from George Mason University with research interests in emerging technologies, artificial intelligence, and workplace learning and leadership. She also an alumni of the George Mason University's Chief Learning Officer executive program.
Maurine is also the founder of the "Dream Big and Boldly Academy" (DBBA), an academy that empowers aspiring leaders to become transformational leaders.
The DBBA also has a private Facebook community of like-minded people passionate about personal and professional growth.
She is also passionate about women and girls living their dreams. That's why she founded "Girls Can Dream Big 2." A non-profit organization (pending IRS 5013c approval) that empowers girls and women to dream big and live their full potential. She challenges everyone to think of significant ways of giving back and making a difference in our community. To learn more about her non-profit click here (link TBD. As you can see from her bio, Maurine wears many hats and firmly believe you can be anything you want to be in life if you take action.
With so much fluidity in knowledge about the leadership, Professional development mindset, Maurine founded EMK Learning Solutions to provide a place for current and future clients to extend their passion of self-growth into reality by teaching various forms of Professional Training and Organizational Development sessions, Leadership, Professional Development enrichments, governance management skills, as well as opportunities to hear Maurine speak about topics within the whole workforce dynamics that can be improved with the right leadership and organizational development environment pursuit that will leave the audience feeling empowered and more motivated than ever before to start the next step in improving their own self-awareness of branding oneself towards great professional growth.
As CEO and Founder of EMK Learning Solutions LLC with 20 years' expertise in various areas including Leadership, Career and Personal Development, Entrepreneurship, HR Training and Development and Learning Technologies, Maurine is on a mission to empower others to not only dream big but to live their passion and purpose boldly and unapologetically.
Maurine Kwende is a highly sought-after certified keynote speaker known to deliver speeches, presentations, workshops, and retreats with incredible energy, passion, fun, and purpose that will inspire and empower you to reach your full potential.
With over 20 years of experience in areas of organizational development, leadership, career, and personal development, Maurine Kwende embraces every talk as if to connect with each individual in the audience. She understands one's self-growth by telling personal, empowering stories to help someone along with their journey from self-doubt to self-empowerment.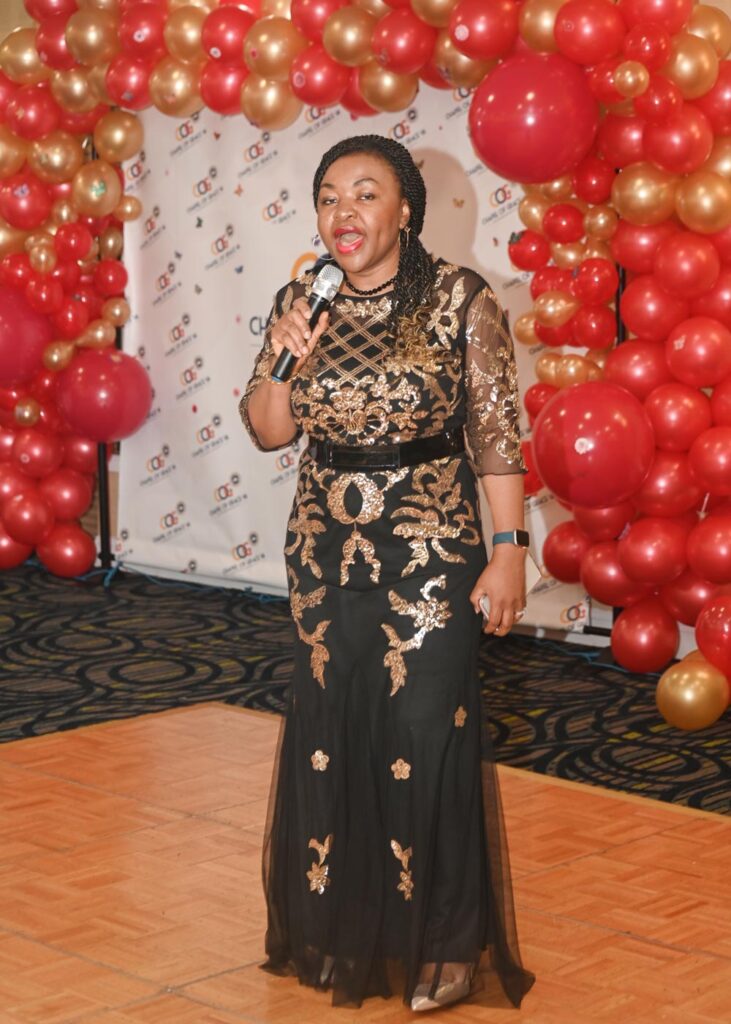 Leadership and Professional Development
Past speaking engagements and media appearances:
Book me for a speaking engagement, coaching, and facilitation now.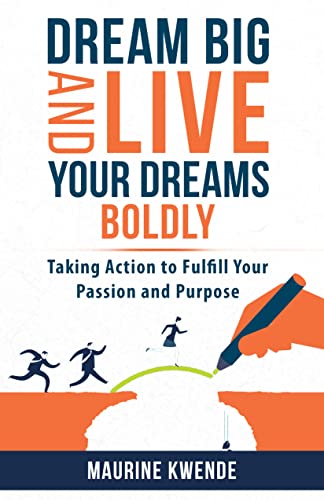 Maurine's new book "Dream Big and Live Your Dreams Boldly."
Maurine is a firm believer that no matter how big our dreams maybe we can live if we take action. Do you find a dream, or even a purpose but can't seem to take the leap of faith and risk it all? Then this book is for you. Are you constantly being told that you are not good enough, not where you are supposed to be in life? Do you ever find yourself believing those lies, feeling not fulfilled, not living your dreams, feeling stuck, weighed down by obstacles, lacking in confidence and clarity to move forward? Do you ever find yourself disgusted by what you see in the mirror? When all is said and done, my guess is you just want to be the best version of yourself, be empowered, and live your dreams boldly but you just don't know how to.
Maurine Kwende, a certified personal and executive leadership coach has overcome all odds to live her dreams boldly and wants to empower you to do the same and beyond. Yes, you can! Learn how to live your dreams boldly in this guide that inspires, equips, and empowers you to take action and live your passion boldly.
In Dream Big and Live your Dreams Boldly, you will learn how to:
Are you ready to not only dream big but live your dreams boldly authentically and unapologetically?
Through real stories, self-coaching questions, and a proven model, this book will help you overcome obstacles, build your confidence, and equip you to embrace who you are and lead yourself to live your dreams. Leverage the "dream big and live your dreams" model and be empowered to live and fulfill your passion and purpose boldly.
The idea of "Dream Big and Live Your Dreams Boldly' came from many places. First, I am a firm believer that no matter how big our dreams are, it is possible to live them. I am passionate about living my dreams and encouraging others to do the same.15 years ago, I created a tagline for my yahoo mail that reads 'Believe God for Big Things in Your Life. Dream Big.' The same tagline I have to date and have never changed it. It is my way of encouraging others to live their dreams. Many people have responded to the tagline that they loved it. Fast forward, while helping clients, I have had to work with many who didn't believe in their dreams and today they are living more fulfilled and purpose-driven lives. So, I thought instead of helping one client at a time, I can reach out to multiple people to help them live their dreams boldly. So, I got the idea to create a workshop to empower women to dream big and live boldly which was very well received. The idea of this workshop developed in a movement to help not just women but others live their dreams and developed into an annual summit with speakers around the world ready to pour into those who are passionate about living their dreams. I felt happy about the impact I had made and was making so I got the idea of writing the book to reach an even wider audience than the workshop and summit. I often get asked by clients, friends, and family, what people come to me for and I reply to them, that people come to me to be inspired, encouraged, empowered, get unstuck and gain clarity of purpose. I believe that's my purpose and by writing this book, I'm living my purpose while I help others live theirs as well. It's a multi-win situation. This book hopefully will help you overcome your dream mountains and obstacles preventing you from living your dreams, empower and equip you to live your dreams boldly.
"What an amazing self-help book. Among other things, I love the activities at the end of the chapters. I love the Five-Step plan on how to transition from pain to purpose."
"This book helped me get over procrastination and I was able to apply self-coaching questions and proven model to get over the hump and pass my exams in school."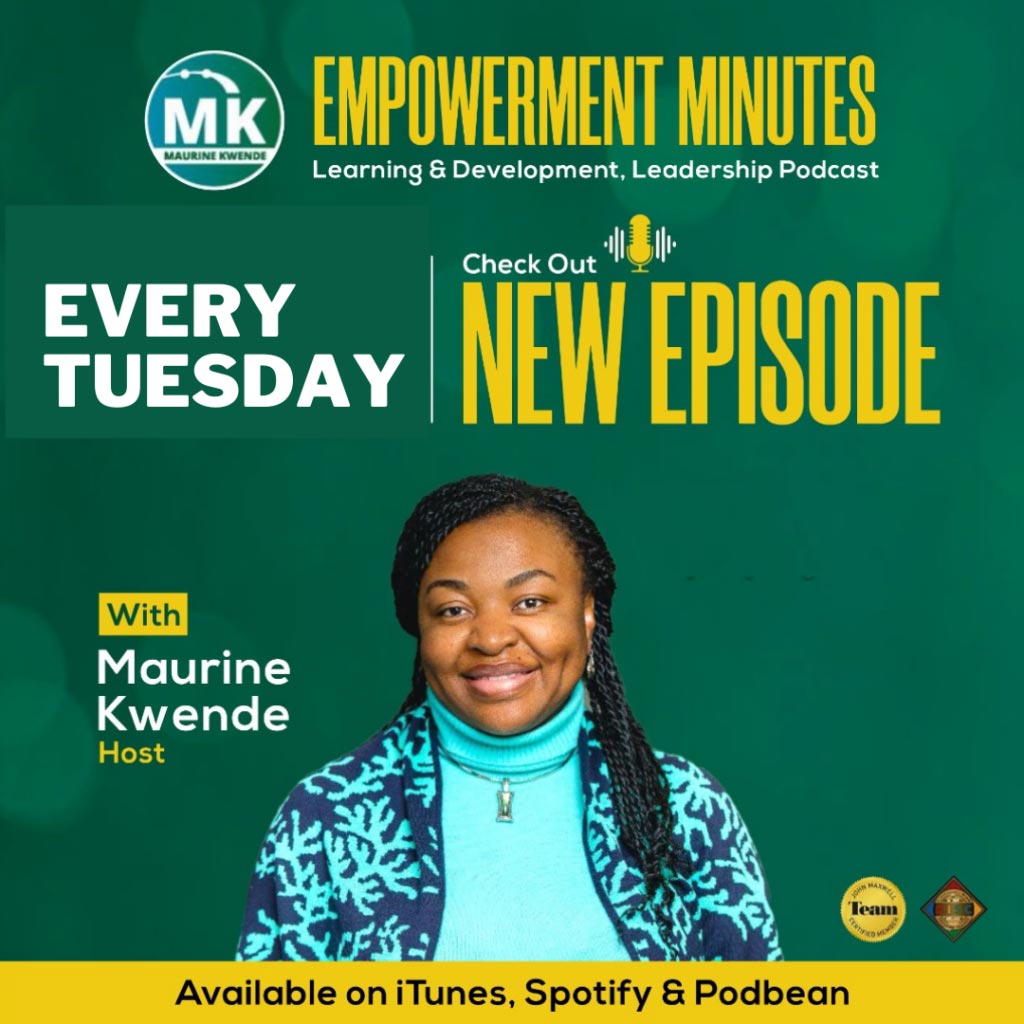 Maurine is the host of the "Empowerment Minutes " Podcast. Empowerment Minutes is a podcast for all learning and development, leadership, and coaching professionals on the latest discussions and updates about the industry and more!
The goal of the podcast is to empower learning and development, and leadership professionals with L&D and leadership nuggets shared by the host and guest hosts on the show. This podcast covers a variety of topics that impacts all L&D and leadership professionals no matter where they are in their journey. 
Would you like to be a guest on the podcast? Maurine would love to have you! Select ''Be My Guest Host "below for a quick chat and let me know what you're an expert in. 
Why not also subscribe to the podcast and listen to past episodes as well as upcoming ones? Below is a list of podcast episodes with the most recent episode at the top of the list. Just select play and listen to some great insightful knowledge! *Episodes are also available on iTunes, Spotify, Podbean, and Amazon Music.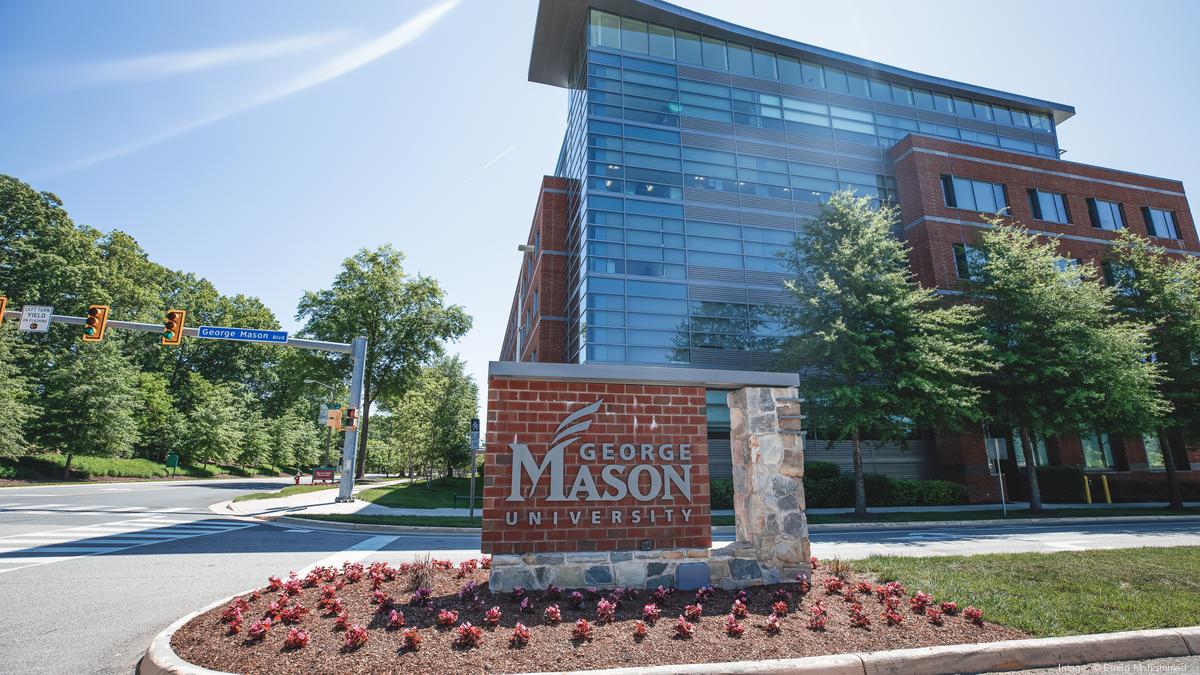 Maurine teaches communication and public speaking at George Mason University. She has published many articles and journals in the field of learning technologies design research. Her research interests include emerging technologies, design decision-making, artificial intelligence and workplace learning. Maurine continues to empower others in the learning and development community through teaching and research
Let's connect on Social Media
Send an email to be added to our mailing list for the latest inspirational posts, podcast subscription, and even upcoming events you won't want to miss out on! Let's start the conversation.
If you would like to tap into my knowledge, chat about learning and development interests, or even wanting to suggest an interesting topic you'd like to hear, then your name, email, and any comments is all we need to help start the journey with you. Or if you're ready to take the next step, schedule time now!